Payroll
Processing Services
We Deliver Big Company Payroll Solutions
with Personalized Service.
Payroll Services:​​
Online Payroll Processing in all 50 states
Attendance Tracking in-browser or mobile device
Tax Deposits & Filings
Garnishments, Levies, Child Support
General Ledger Interface
Unlimited Custom Reports through Report Wizard
Certified Payroll-Davis Bacon
Direct Deposit/Debit Card
W-2's & 1099's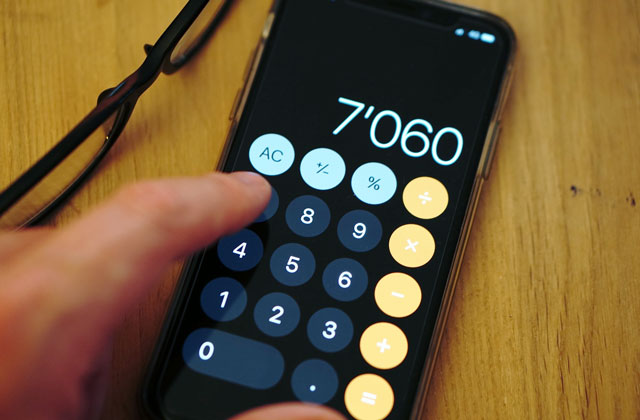 Payroll Integrations:
Health, Dental, & Vision Insurance
Health Savings Account Administration (HSA)
Flexible Spending Account Administration (FSA)
Short Term Disability
Long Term Disability
Life Insurance (Group & Term)
401(k)/403(b)
Section 125 Plans
COBRA Administration
Pay-As-You-Go Workers' Compensation Insurance
QuickBooks® & Multiple Accounting Software
Server Or iCloud Software Options
Time & Attendance Systems
Payroll Essentials:​
Employee Payroll Checks & Pay Statements
Robust HR Department
Employee Self Service Center
Report Writer Capabilities
Standard Payroll & Accounting Reports
MTD, Quarterly & Annual Reporting
Immediate Access to all Payroll Data
New Hire Reporting
SSN verification
Agency Check Payments
401k or Other Retirement Plan Report
Employee Payment Options:​​
Check Signing
Pressure Sealed Checks
Trust Account Services
Direct Deposit
VISA PayCard
Evolution Payroll Software
The latest generation of Evolution software is easier to use. It even uses a secure server that is backed up in 2 other states!
As a tax filing partner Evolution brings over 18 years of experience, with proficiency in all federal, state, and local filings, deposits, and tax returns.
Reports are emailed as soon as the payroll is processed!
Employees on Direct Deposit or Visa Paycard recieve an emailed check stub to their personal emails.
Over 11 workmen's compensation underwriters for pay as you go.
What We Offer
Today, businesses of all sizes are looking for a service that can assist with cash flow associated with payroll and their employee benefit offering. Rapp Payroll Solutions provides accurate, prompt payroll, payroll tax deposits and reporting. Our solution begins with providing initial consultation of areas of improvement for each individual client and their unique needs.​
From there we learn about a company's unique requirements: Do they want payroll handled by phone or entered data themselves online? Do they use their data to better manage their business? Do they share payroll information with their benefit administrators? Is there any restructuring of the current deduction to maximize company and employee's tax savings?​
Many payroll providers rely on clients input to indicate the handling of deductions. Rapp Payroll Solutions assumes liability for accuracy of all deductions. Rapp Payroll Solutions provides a suitably streamlined solution that best addresses specialized needs at the right price.
Every client is supported by a single point of contact, their payroll specialist. We value our clients and our clients know their specialists by name. The synergy between consistent payroll relationship and a client ensures responsive and reliable service.